Aug 2011 – Current
Teamleder
the Salvation army
I currently work for Pixelwars creative studio. I create usable web interfaces, front end coding stuff and almost anything. But i love what i do.
2011 - 2017 + 2019 - CUrrent
Corpsleader
The salvation army
2010 - 2015
Owner
Marseille
Advertising Agency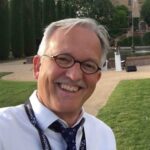 IB NØRHOLM
WHITEAWAY / SKOUSEN
Jeg har købt arbejde fra Jan Marseille til flere projekter hos www.apdenmark.com & www.sumopix.com - og til flere andre firmaer. Jeg har både fået Jan Marseille til at lave små grafiske opgaver og mellemstore projekter, og jeg kan varmt anbefale Jan Marseille både for hans arbejde og hans indstilling.
(Visited 12 times, 1 visits today)